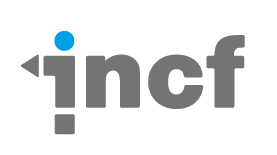 Disclaimer: Those are my opinions only and not from my employer, etc, etc…
Today it has been two months since I joined the International Neuroinformatics Coordinating Facility, INCF located inside the Karolinska Institutet campus in Stockholm. Coincidentally I happened to land the job in the mist of a Neuroinformatics conference:
Before that, I spent almost 3 years in another field of (data) science, genomics. I think I'm extremely lucky to be involved on those two different cutting-edge computational life sciences disciplines, so rich and diverse at the science level and yet pretty similar in infrastructure needs: more storage, more processing and more standards needed.
Also today I got to answer a series of seemingly routine questions prior to attending a workshop (EUDAT). While I was writing, I realized that I was drawing a nice portrait of today's data science wins and struggles, be it genomics, neuroscience or other data-hungry sciences I might encounter during my career.
Suddenly I couldn't resist to share my braindumpings, I hope you enjoy the read